About Us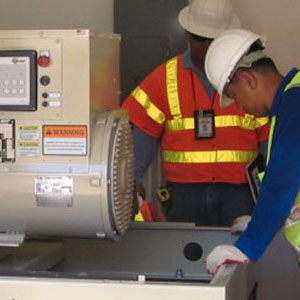 Johndel International Inc. (JII) is a well established and reputable Guam company that was founded in 1978 and has proven expertise and deep experience in the procurement, installation, maintenance, and repair of wide variety of equipment used in the industrial, healthcare, institutional, and commercial sectors. JII specializes in working with unique, high-technology projects, such as, medical systems (i.e. Magnetic Resonance Imaging System, Computed Tomography Scanners, Catheterizaion  Laboratory, Digital X-Ray Systems, Telemedicine/Teleradiology Systems, etc.), industrial systems (i.e. power generators, pumping systems, gantry cranes, continuous emissions monitoring systems, building automation systems, etc.), computer hardware, software development, as well as hotel and restaurant systems.
JII is lead by its president, Mr. Eduardo R. Ilao, a professional Electrical Engineer, a Certified Energy Manager, and a fully licensed general building and specialty contractor. Under his leadership, JII recorded unprecedented growth during the boom years of 1988 to 1992. This success has enabled JII to diversify and to invest in other business activities that would insulate it from the downturns of the economy. Thus, growth has been sustained up to the present time.
At present, JII has already expanded its line of business to the installation, service, maintenance, and procurement of the most advance medical equipment available in the world today. With its intricate knowledge in electrical, electronics, mechanical, pneumatic, and hydraulic systems, coming from previous experiences, JII made a conscious decision to cross-train its engineers and technicians to be able to specify, install, service and maintain sophisticated medical and radiology equipment. These new equipments use cutting-edge technologies in both computer hardware and software, as well as, the latest miniaturized electro-mechanical systems using state-of-the-art pneumatic and/or hydraulic systems technology.
History
Johndel International Inc. (JII) started its operations in 1978 as JMI Electrical & Air Conditioning (JEAC), a sole proprietorship under John M. Ilao that was engaged in electrical and machine contracting, repairs, and rewinding. This was followed by the establishment of JMI Motor & Bearing Supply in 1980 which took on the sales of electric motors, bearings, generators, transformers and other electrical apparatus. On September 2, 1986, the two companies were brought into one corporate entity named Johndel International, Inc. The founder of the company Mr. John M Ilao then turned over the management to his son Eduardo R. Ilao in January 1987.
LEA International Corporation, DBA: Edison Electric was incorporated on March 11, 1987. It had engaged in the sale of electrical construction materials and supplies before it merged with Johndel International Incorporated (JII) on July 1, 1990. During this time the company had three DBAs namely: JMI Motor & Bearing Supply, JMI Electrical and Air Conditioning, and Edison Electric.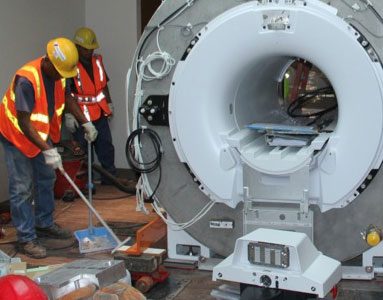 In 1990, Johndel acquired Donald's Mart in Dededo, Guam, and renamed it to Johndel Supermart. This opened the door to other business ventures outside its experience and expertise. Also in 1990, Johndel International Inc. (Philippines) was incorporated in Manila to serve as the buying/liaison office of Johndel Supermart and the other operating division in Johndel International Inc. (Guam).
In 1991, Johndel International Incorporated (JII) operated three divisions: JMI Edison which is principally engaged in the selling of electrical equipment, parts, materials, and supplies; JMI Electrical involved in electrical contracting and electrical machine repairs; and, Johndel Supermart engaged in the grocery business and specialized in Philippine products and fresh sea foods.
In 1992, Johndel Cargo System Inc. (JCSI) was incorporated on October 19, 1992 in Manila, Philippines to support and handle the daily air freight and quarterly ocean freight shipment of JII Philippines to its Guam affiliates.
In 1996, Ilao Investment Inc. was organized in cooperation with Scan-Ex Internation Corporation of Troy, Michigan to signal the formal entry of JII into the medical field. Ilao Investment Inc. established the MR Imaging Group with Eduardo R. Ilao and John R. Ilao as Limited Partners; it is the first entity to offer Magnetic Resonance Imaging services not only in Guam and Micronesia but also to the rest of Western Pacific Basin. The first MRI Scan in Guam and Micronesia was performed on April 1, 1996.
In 1999, St John's Medical was organized to engage in sales of medical equipment parts and supplies; this was consolidated with JMI Edison three years after. The establishment of JMI Healthcare Services followed in the year 2000 to handle the installation, servicing, maintenance, and troubleshooting of a rapidly expanding sale of medical and diagnostic equipment.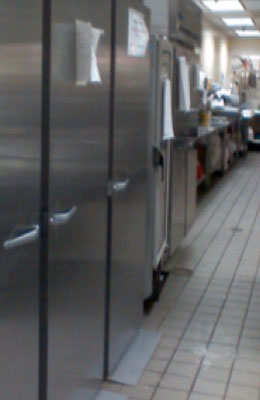 As of June 2002, Jonhdel International Inc. had four operating divisions and DBA, namely, JMI Edison, Johndel Supermart, Johndel Electrical and Airconditioning, and JMI Healthcare Services. It also had one limited partnership, Ilao Investment Inc, and two Philippine-based affiliates, Johndel International Inc. (Philippines) and Johndel Cargo System Inc.
In 2003, Johndel International Inc. re-organized and incorporated five (5) independent and wholly-owned subsidiary corporations: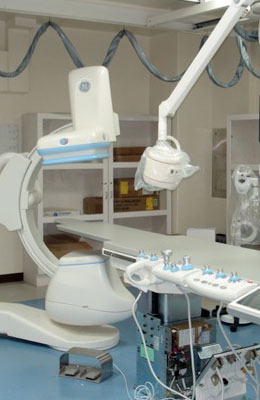 In 2003, Johndel International Inc. re-organized and incorporated five (5) independent and wholly-owned subsidiary corporations:
JMI Medical Systems Inc.: sale of medical equipment, parts, supplies and pharmaceuticals.
JMI Industrial Systems Inc.: sale of industrial equipment, parts, and supplies.
JMI Healthcare Services Inc.: installation, service, repair and maintenance of electronic, diagnostic and medical equipments including radiology, fluoroscopy, and central monitoring system.
Johndel Foods Corporation, dba Johndel Supermarket, retail store (grocery) specializing in fresh seafood and Philippine products.
Johndel Construction and Development Corporation, dba JMI Electrical and Air Conditioning Contractor: Engaged in general construction, service, repair, rewinding of electric motors and electro-mechanical equipment.
In 2007, JMI Healthcare Services Inc. (Philippines) was established to be the Third Party Administrator (TPA) of the Republic of Marshall Islands' Medical Referral Services in Manila, Philippines.
In 2008, JMI Edison started its operation on sales and services of Hotel, Kitchen, and Restaurant Equipments.
In 2009, all wholly-owned subsidiaries were consolidated into Johndel International Inc. with one dba JMI Edison.